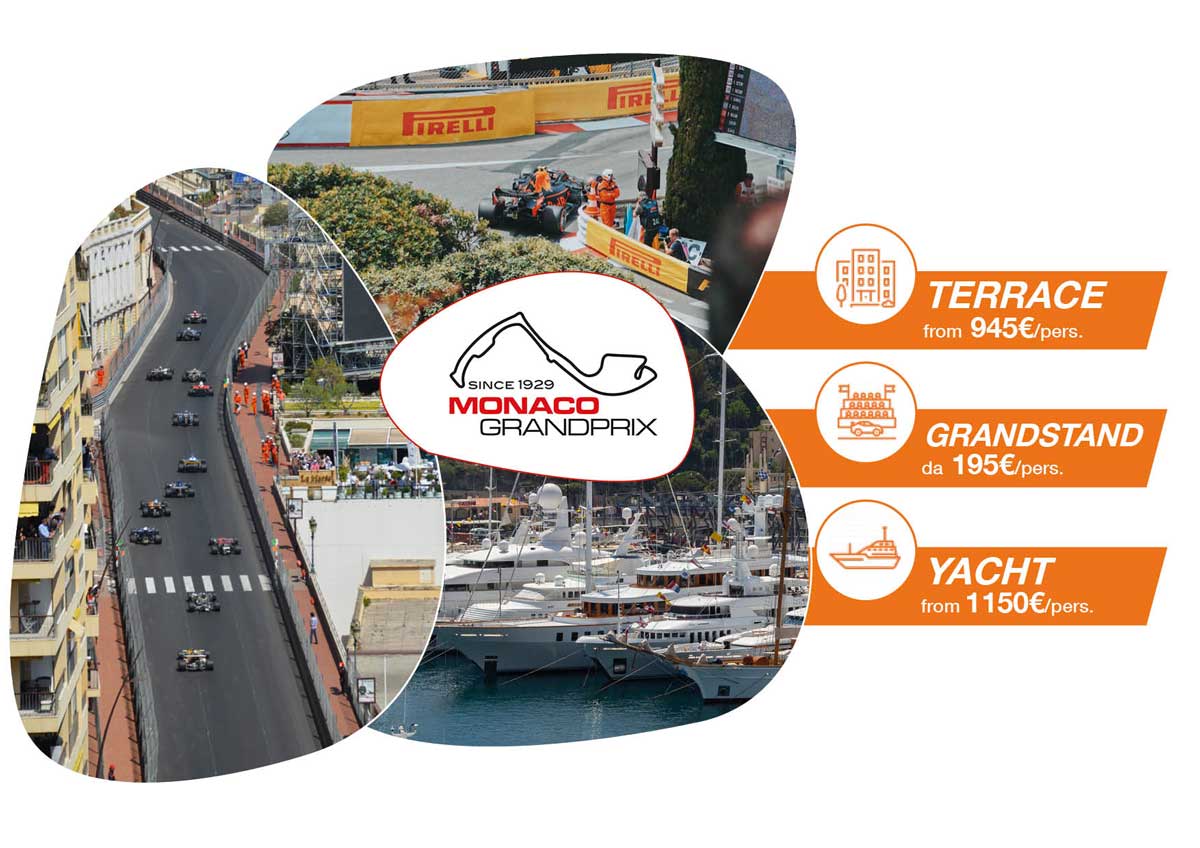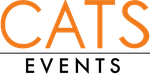 Attend the Grand Prix as a VIP on a private terrace
F1, Historique & E-Prix
⇢ A unique event from a unique space located above the strategic points in the circuit,
⇢ An excellent medium of communication: a multitude of possibilities are available to you for transforming a terrace into a communicative tool shaped in your image.
⇢ A great moment in racing sport for your guest clients & partners.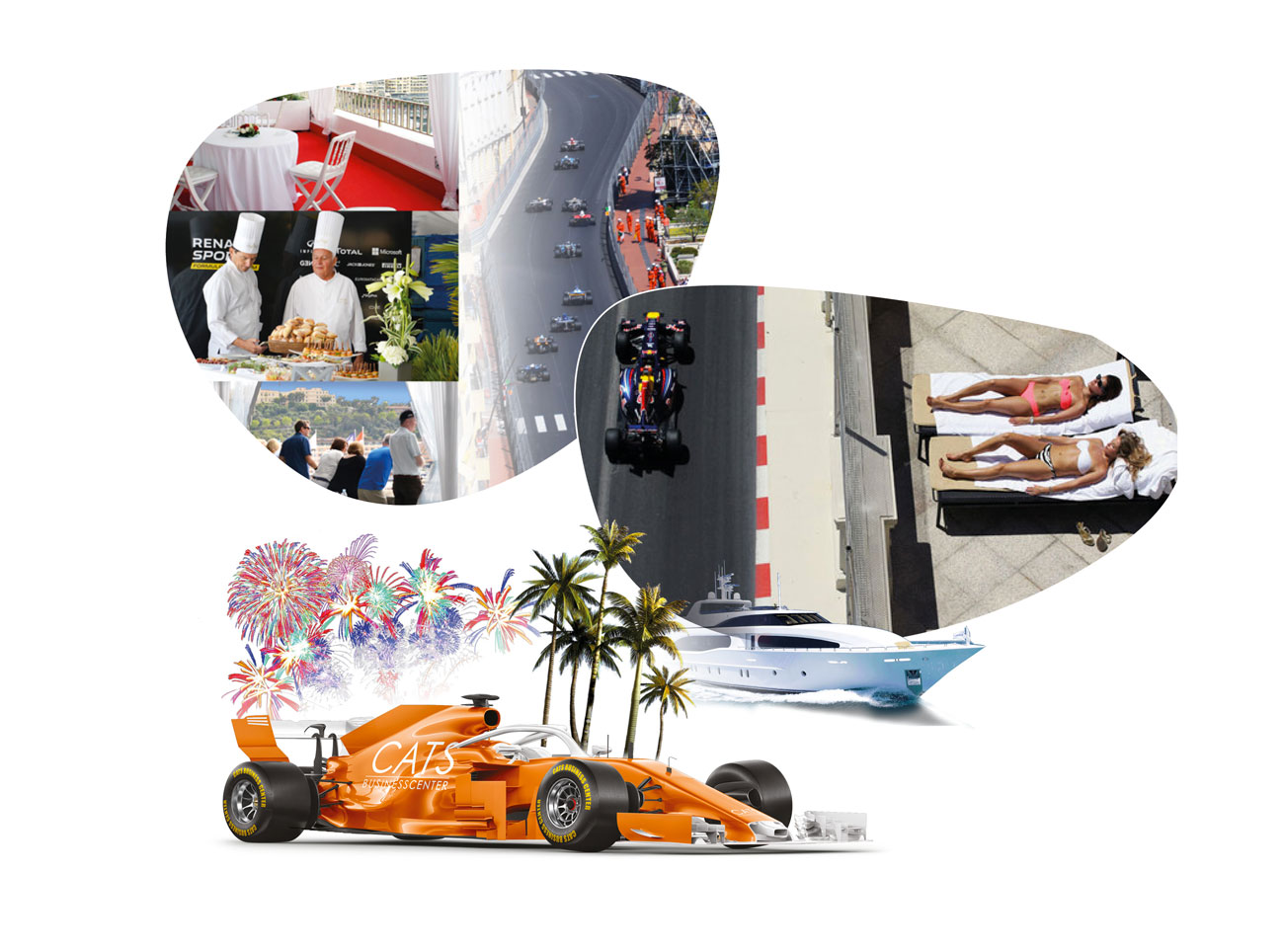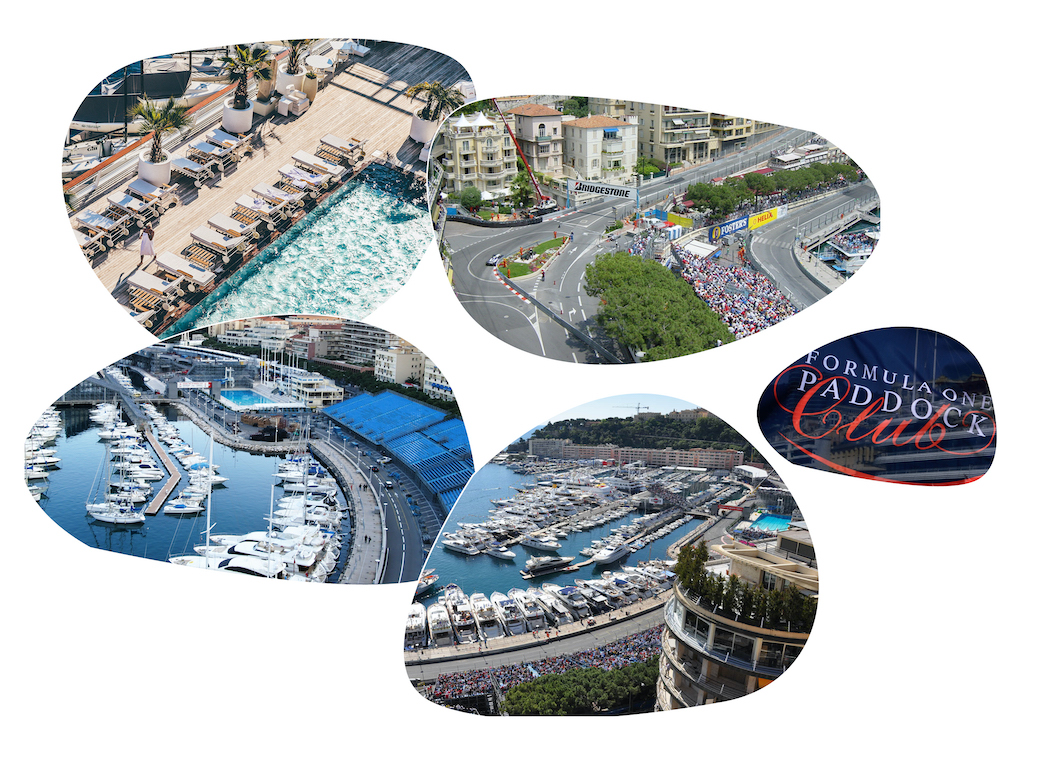 MONACO'S GRAND PRIX AND FORMULA 1 AS YOU'VE NEVER SEEN THEM BEFORE!
Discover our locations
CATS EVENTS offers you the possibility to experience a magical event from a unique location above the strategic points of the circuit. A great moment of motorsport for your clients & partners invited on a privatized terrace.
A unique view over the circuit:
Le Beau Rivage | L'Héraclès | Les Princes | Le Panorama | Les Caravelles | Le Bristol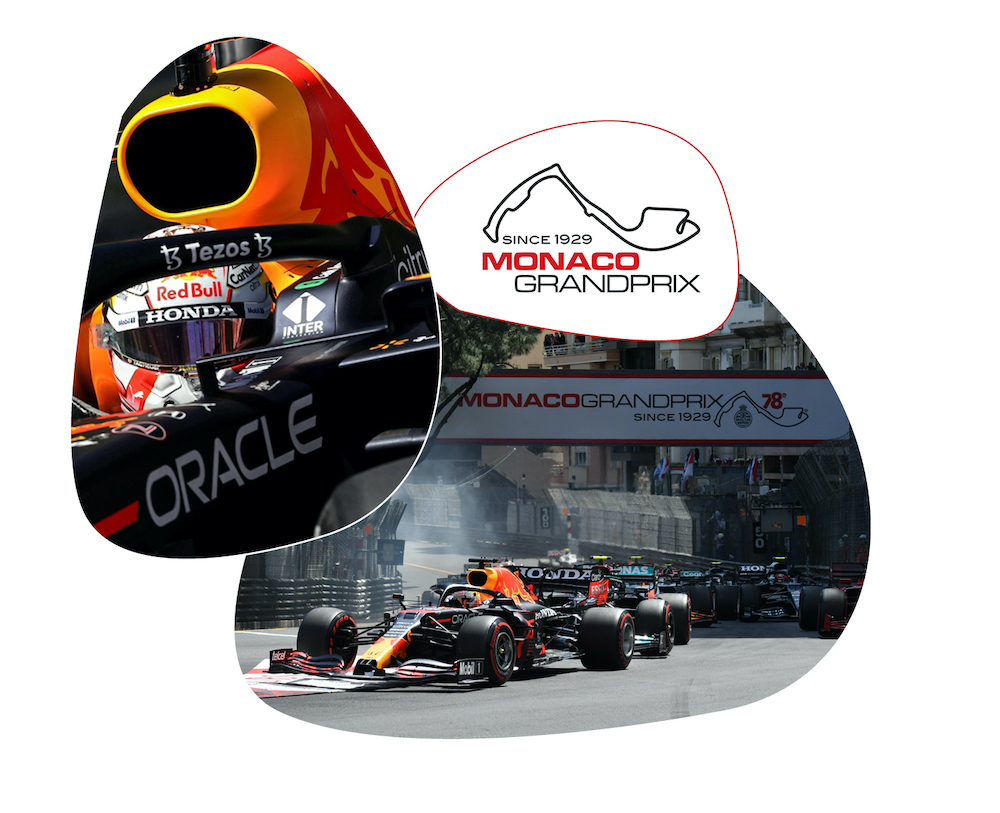 80TH Formula 1 Grand Prix de Monaco
May 25 - 28, 2023
The Monaco Grand Prix is one of the oldest and most prestigious motor races.
Held in the Principality of Monaco, this race takes place on an urban circuit designed in 1929 by Antony Noghes : The race is a non-permanent circuit, built for the occasion in the heart of Monaco.
14th Monaco Historic Grand Prix
May 10-12, 2023
This 14th Historic Grand Prix will once again last for two and a half days this year, during which competitors will share their passion for competition at the highest level, in a genuine racing situation, with the characteristic noises and smells of their cars.
The track route is 80% identical to that of 1929, and is still used today for the FIA Formula 1 World Championship…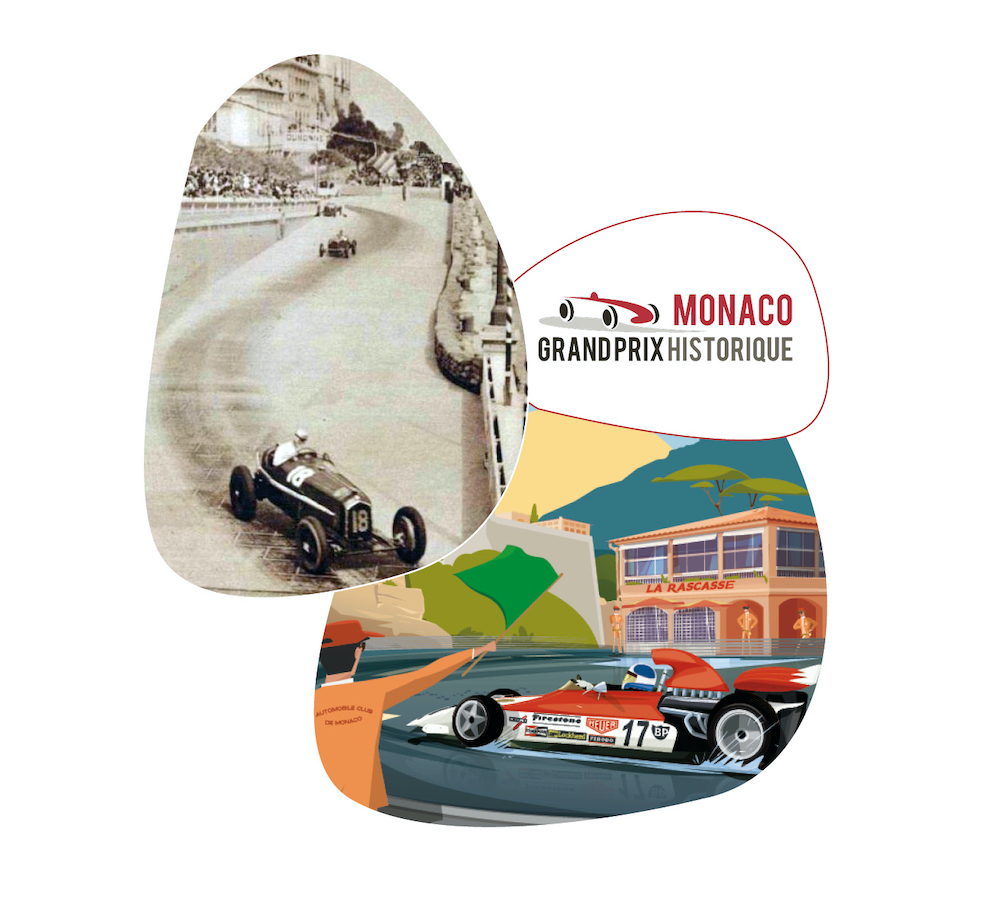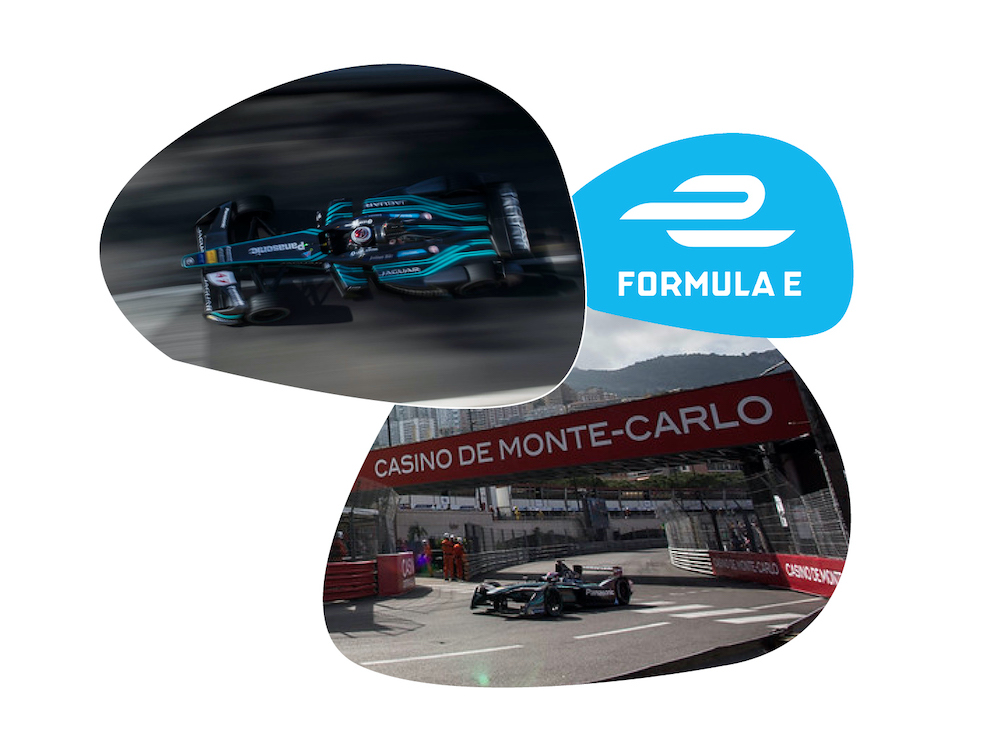 6e Monaco E-Prix
May 6, 2023
The sixth E-Prix will also follow the track route of previous races, as the races will take place on a portion of the legendary Formula 1 circuit, along the winding roads of the Principality of Monaco.
Over a total length of 2km, the Formula Es will use the same starting and finish line as the F1 and at the end of the right line of stands, heading towards the port, they will take a hairpin turn before coming back to the traditional circuit: Bureau de Tabac, Piscine swimming pool and Rascasse corners.
CATS EVENTS
Your favorite partner for all your event
CATS is a company providing Services to Professionals and Businesses, your preferred partner throughout the life of your organisation, from Creation and Development through to Growth.
With CATS EVENTS, benefit from 25 years of establishment and experience in events organising in the Principality of Monaco, which ensures that we provide you with thorough knowledge and full mastery of the locations and participants for your event.
Entrusting your mission to us ensures that you will get the most out of your event with peace of mind, benefiting from the best advice available.
#BRINGING PEOPLE   #TOGETHER   #UNIQUE   #EXPRESSING GRATITUDE #BUILDING LOYALTY   #MADE-TO-MEASURE   #UNFORGETTABLE